PPU's contribution to RFL outstanding renal transplant performance
Royal Free Hospital's Renal team had a successful 2020/2021 Renal Transplant activity, they were ranked highly in running a safe and resilient service during the pandemic. This is fantastic news, and none of that would have been possible if it weren't for the vigorous effort and collaboration of PPU with their NHS colleagues, by offering the PPU facilities and clinical staff for RF NHS Renal Transplant on the 12th floor.
Rahel Sebhat, our PPU Navigator was frontline in this whole operation and gave us more insight into this team up. 
"When Zain Jollah, PPU Deputy Director for Clinical Operations, presented the opportunity to use the 12th floor for the RF NHS Renal Transplants, this was positively received by the team. We saw this as a great opportunity to work on one speciality and mix with our NHS colleagues. We had a fully equipped ward and a full nursing team working alongside the nurses and matron from the RF NHS Renal Transplant team. We did three to four kidney transplants per week; cadaveric and life donors, which could not have been possible if we did not come together". Rahel said.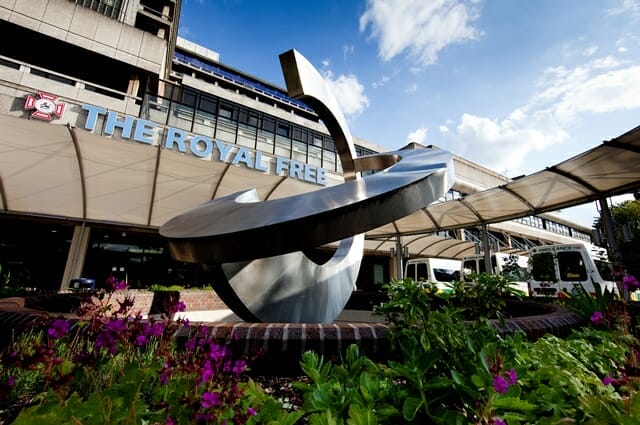 The threat of the pandemic did not deter the team. Despite the fact that there were several nurses who could not work in high risks areas around the hospital due to their health conditions, the Private Patients unit on the 12th floor was IPC (Infection Prevention Control) compliant, which effectively boosted the confidence of the nurses working in the ward. Effectively, the team could continue to provide the service as normal without any hindrances. At peak times, about 11 patients were on the ward and overall, there were 80 renal transplant patients. 
"Royal Free Hospital Renal Services were in the top table for renal transplant services, nationwide. This makes us proud; we were getting emails from consultants praising and thanking us for our hard work and efforts, it gives a real heart-warming and satisfying feeling to be recognised by our colleagues. The collaboration formed new friendships amongst us especially with Matron Annie, Professor Salama and Mr Gareth Jones and his team; we also thank them for the support." Rahel added.
The graph below shows how RF Renal Transplant service compared to other hospitals in London for: